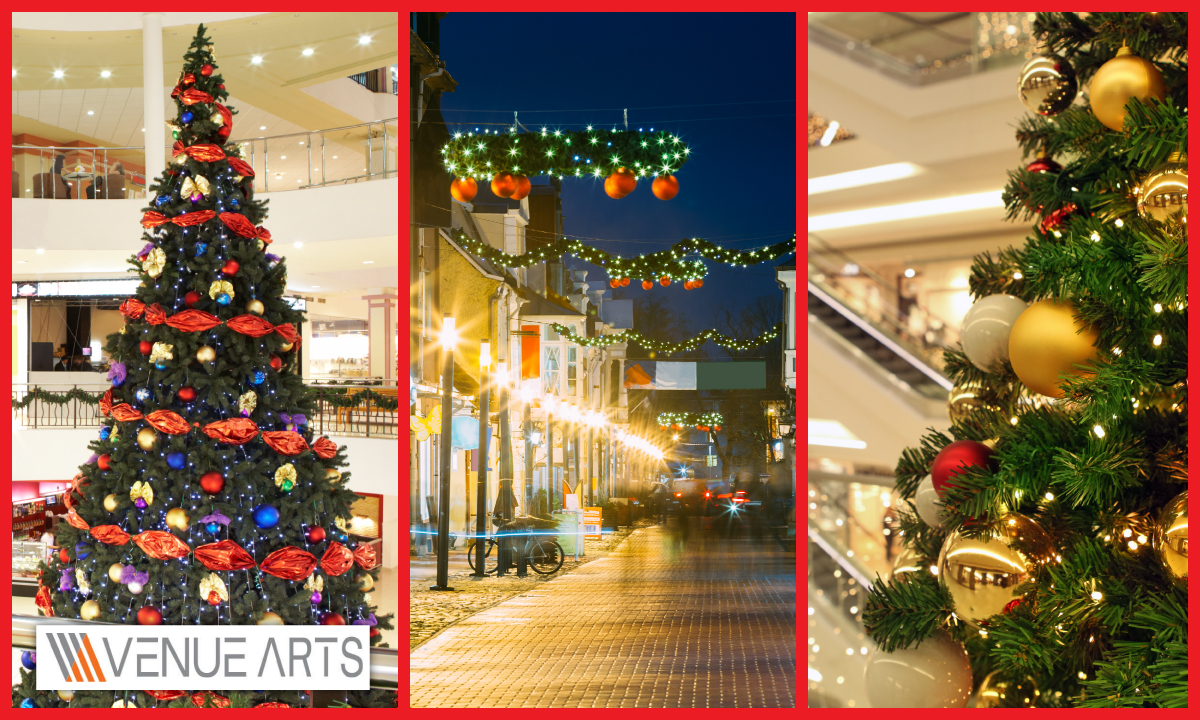 How Holiday Installation Art Helps Businesses Shine
'Tis the season for holiday shopping!
Not only is this the season for shopping but it's also the season for decorating. Stores, public buildings, and nearly every business around spends some time adorning their space.
A fun way for businesses to intrigue potential shoppers and to show their holiday spirit is to go the extra mile.
Instead of investing in ho-hum decorations like everyone else, businesses can take their decorating to the next level with gorgeous displays of holiday installation art.
How Holiday Installation Art Helps Businesses Shine
Not everyone is convinced investing in holiday installation art is a good idea. Here are two reasons we think will help change their minds!
Large Pieces of Art Set Businesses Apart and Makes Them Memorable
While many businesses are in the black during the holiday season, the competition is still pretty fierce. What can businesses do to set themselves apart? They can set up holiday displays with large installation art pieces. Not every business is doing this, so it's a great way for one business to rise above the competition. Such works of art can also make a business memorable, ensuring the customers come back more than once.
Installation Art Puts a Company's Holiday Spirit on Display
Another way to attract customers is to appeal to their sense of holiday wonder. The spirit of the season is both contagious and addictive. When people feel happy and resonate with a company, they're more likely to buy from that business. Plus, it's a great way to keep employees in a positive state of mind. Once a company is ready to invest in installation art, the next step is figuring out what to put on display. Here are just a few exciting ideas.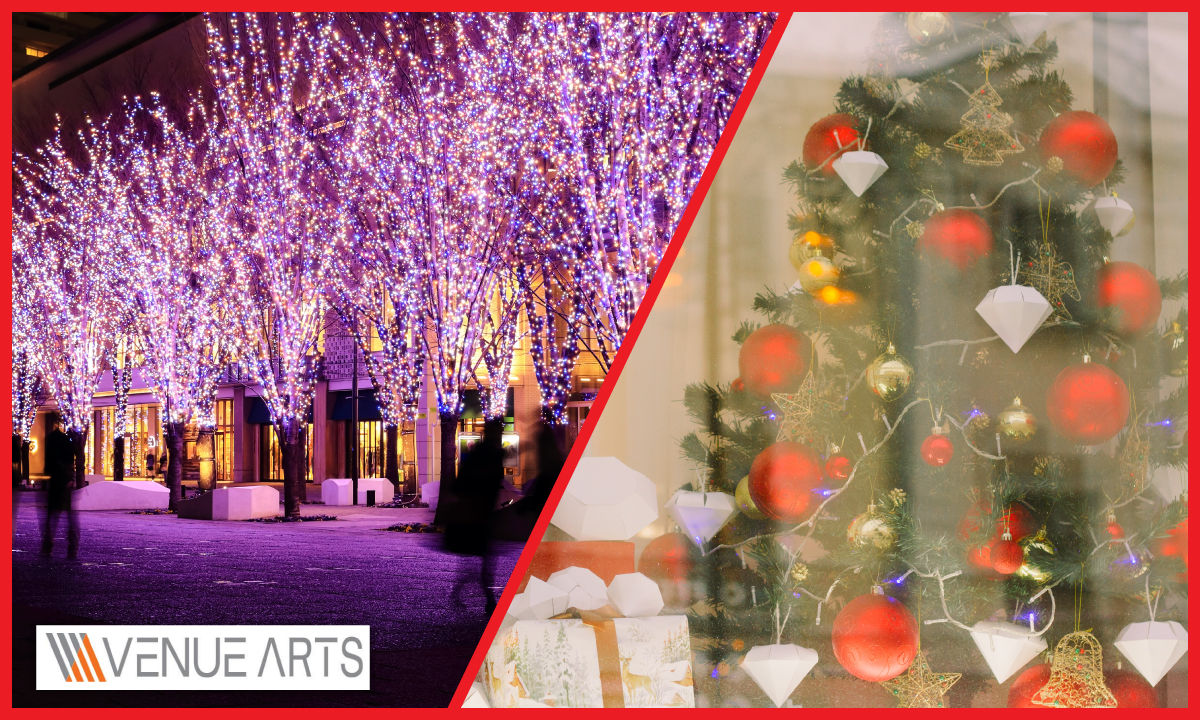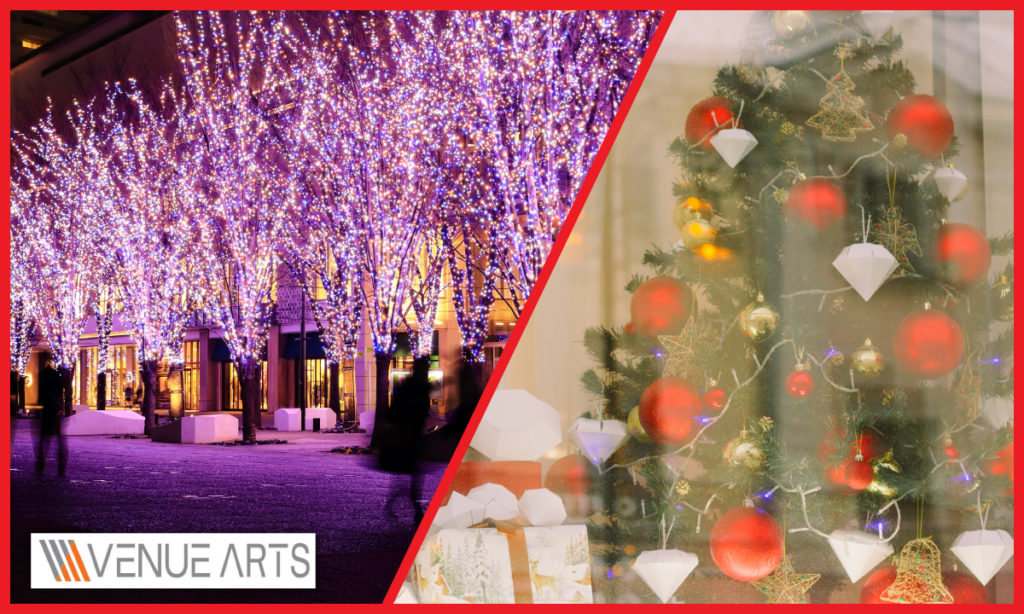 Trees, Ornaments, and Other Holiday Baubles
Many businesses like to go the classic route when it comes to decorating for the holidays. They set up a Christmas tree, lights, and maybe even a gift display. While such decorations are nostalgic, everyone else is doing them, too. Thankfully, businesses can keep the nostalgia and still set themselves apart from the competition with large pieces of holiday installation art.
Some ideas include:
The largest tree in town, one that people will have to come and see

A tree made of massive ornaments

An upside tree hanging down from the ceiling

One huge ornament as the centerpiece, surrounding it with fake snow, gifts, and natural-looking decorations – like the ornament is laying in the snow outside

Gigantic golden wreath from the ceiling, along with immense golden stars.
A Winter Wonderland
Not everyone celebrates the holidays. The reasons vary, but the important thing to remember is that this doesn't have to restrict a person/company when it comes to decorations. Instead of going the holiday route, businesses can instead decorate for the winter season. They can create a winter wonderland that entices and mesmerizes their potential customers. This time of the year is magical, so why not cash in on that by investing in gorgeous, enchanting, artistic displays? Gifts are also a huge part of the season for most people. For companies that want to encourage customers to come into their space to shop, an art installation of large gifts and packages is always fun. Those who are really in the Christmas spirit can even add a sled with reindeer along with the gifts. It's a very traditional take on this type of artistic expression – but it's a fun one, too.
Enjoy the Holiday and Get More Exposure with Holiday Installation Art
Should businesses really invest in holiday installation art? Absolutely. Art displays like this will set a business apart and help to impress and endear themselves to customers. Anyone who is considering this type of display should give us a call. We have decades of experience creating enormous, magical displays that wow the public. We can work with companies to help them find the best display for the holiday season. Would you like our input? Contact us today to find out more about how installation art can enhance your business and discover what ideas we have for your space.