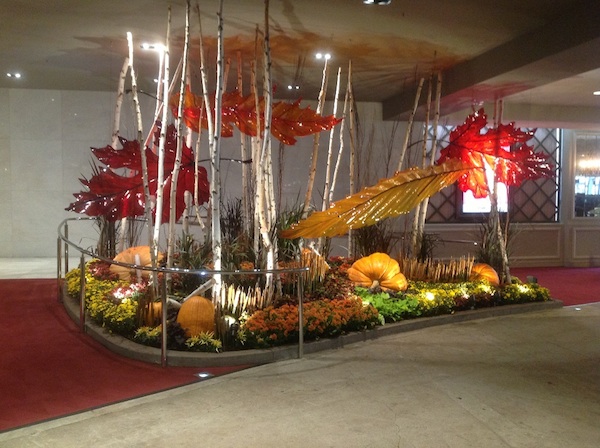 It's Officially Fall at the Grove…See the latest designs from Venue Arts
We've just installed Autumn at the Grove in place of the Summer Watering Cans! Here are some of the first photos of the display, taken by the installation crew. Eight beautiful translucent leaves were hand-formed in synthetic glass on metal vein armatures, and painted to look like Red Maple, Birch and Oak leaves.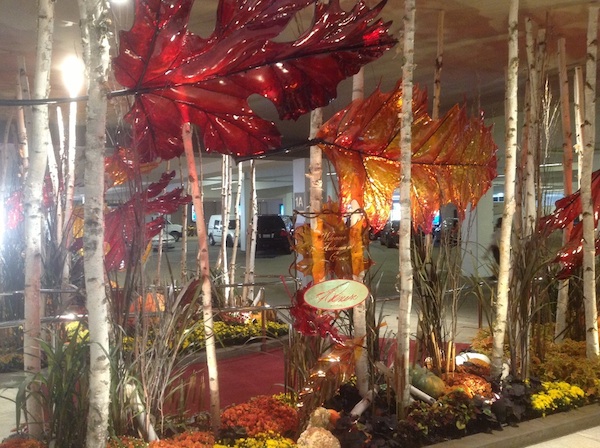 Beautiful Birch Trees and Birch poles are used to create an autumnal backdrop for the over-scaled dramatic colorful leaves. Together the elements create a great statement at The Grove's valet parking entrance.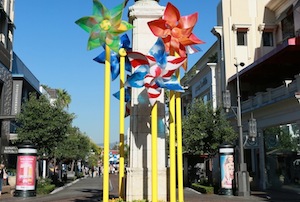 And for those of you who've enjoyed seeing the giant pinwheels at The Grove this summer, don't worry, we're not taking them down yet. There's still some time to get your Instagram pictures taken with this colorful display.