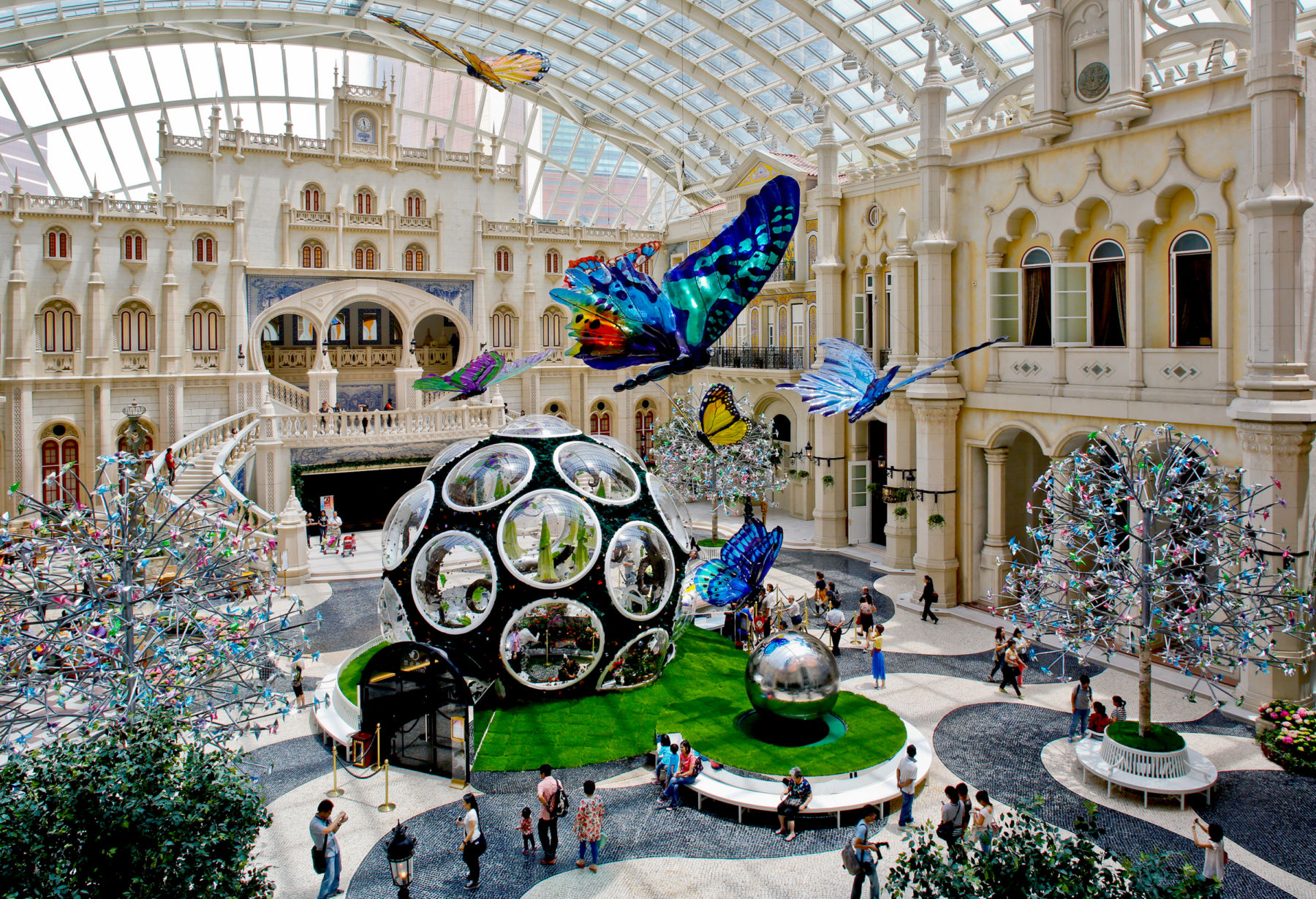 MGM'S GRANDE PRAÇA BUTTERFLY EXHIBIT
An air of magic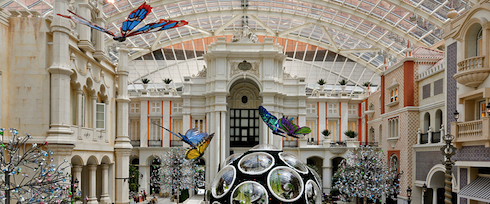 Imagine you wanted to create a colorfully rich butterfly habitat that is big enough to walk through. It would have magical elements that give it an air of fantasy and play to your imagination. What would this "must-see" habitat look like? Dallas-based Venue Arts' Stephen Stefanou designed a spectacular habitat in the MGM's Grande Praça in Macau using materials such as Eastman Spectar™ copolyester.
When asked about the choice of materials, Stefanou says of Spectar, "This product allows us to make art projects with our work." According to Stefanou, often the idea originally comes from the client, often pulling from something they have seen or a life-long fantasy. His inspiration also comes from several other places including nature, the butterflies themselves, the culture of the People's Republic of China, and much more. His goal was to incorporate cutting-edge computer technology mixed with limitless imagination and magic.
The hatchery and butterfly exhibit is housed in a 26 ft. fly-eyed geodesic dome structure covered in custom-dyed, natural sponges. Once inside the dome, Dr. Yun Wu, author, and expert, provides guests with insight on the species. You will also find a landscape designed with nectar flowers, ferns, butterfly weed, many other plant materials, willow structures that wind their way through the interior, flower-inspired light structures, and many more imagination- inducing features. This visual wonderland offers MGM guests an innovative experience that combines the forces of nature and the brilliance of technology with a harmonious touch that is absolutely not to be missed.
Surrounding the dome are 3200 lb sculptural steel trees filled with spinning pinwheels and giant butterflies representing species including Monarch, Ulysses, and Ornithoptera. The butterflies, ranging from nine feet in size to 23 feet, are made with Spectar. They are hand-painted and hand-formed onto a metal armature. "I was comfortable with Spectar because of the ease of design and its thermoforming capabilities," says Stefanou.
"It is like looking at colored glass. They are enormous. They are flying," states Stefanou. "Emotionally that's how our guests see it."
"When we color tint Spectar for our various design applications it takes on the appearance of art glass as it captures the reflective and translucent qualities of glass while radiating brilliant color shadows," explains Barbara Buxton of Venue Arts.
"For me, the excitement of my work is the process," says Stefanou. "The results are always more than I imagined or promised."