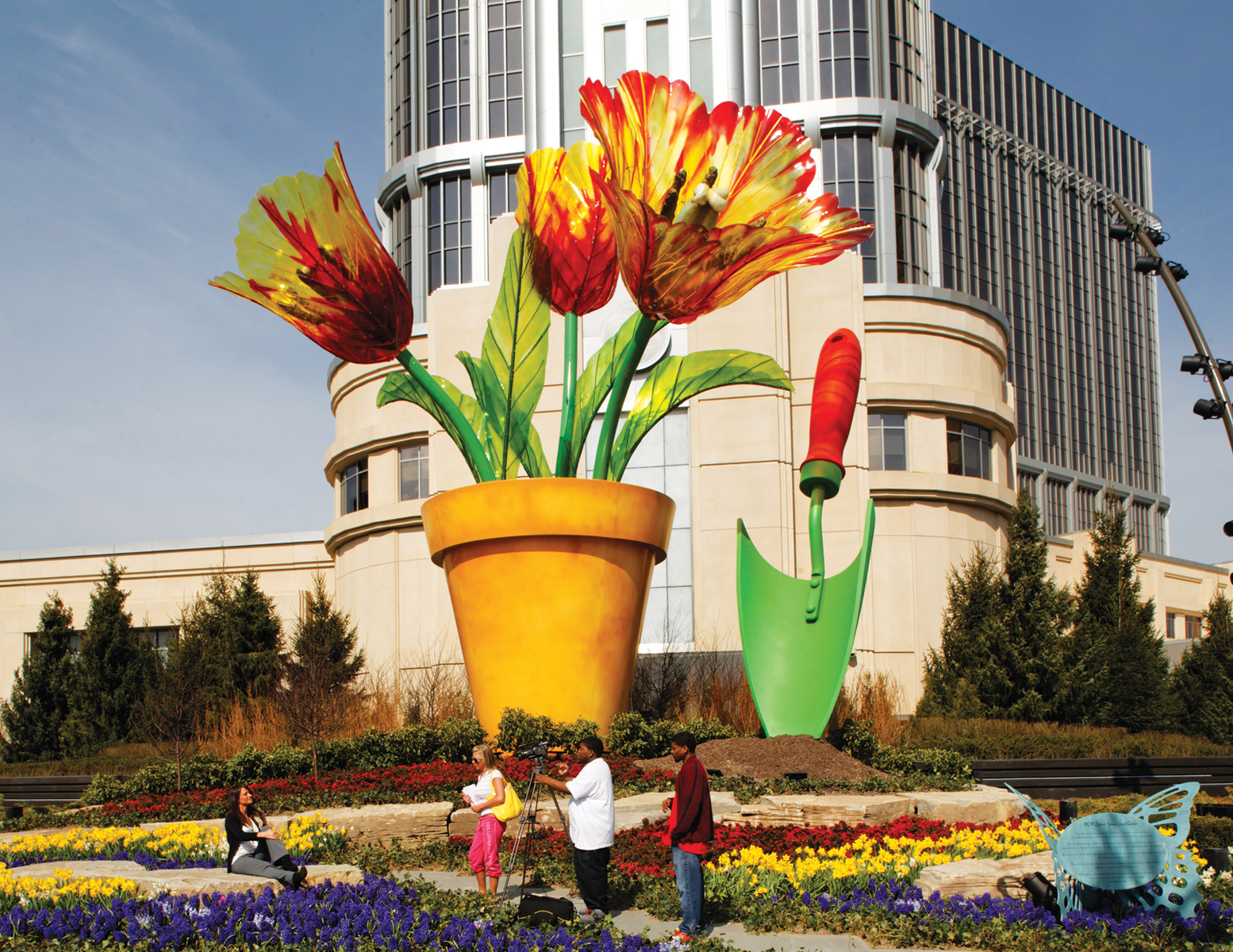 Stunning Holiday Art for a Corporate Workplace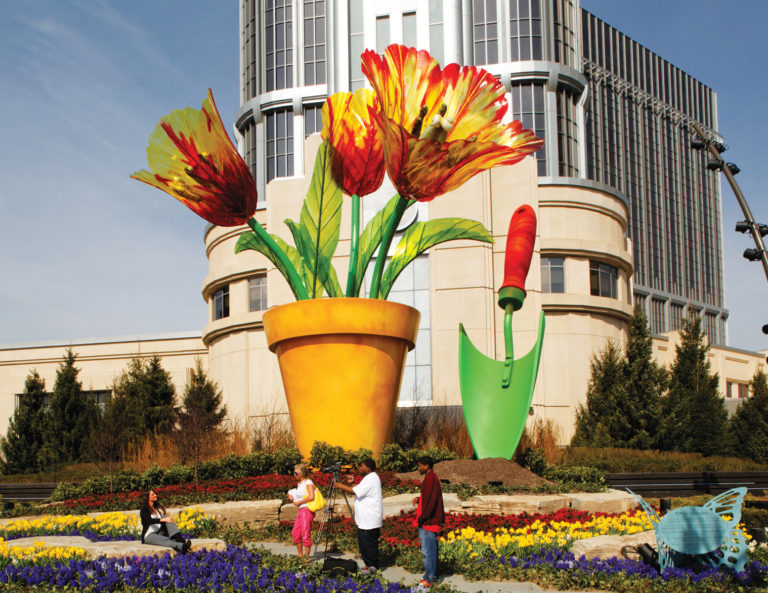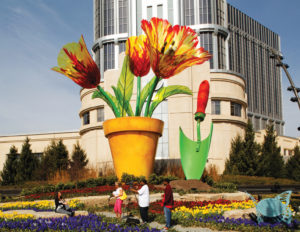 When the weather turns cold, the approaching holiday season is evidenced by beautifully
adorned pine trees featured in residential windows, and nostalgic carols begin emanating the
airwaves. In contrast, when employees enter their workplace, a space where they spend most
of the hours of their day often times the holiday warmth and celebratory feeling is missing.
Best Installation Art Company
Holiday décor in the corporate world has become a necessary amenity that property managers
provide their tenants, but it is a tricky assignment to execute well. Too often the proper scale is
overlooked, as the standard adorable décor readily available does not translate well into the
massive lobbies and it certainly does not communicate the brand, nor complement the
architect's vision.
Holiday Art Installations
Venue Arts specializes in holiday installations and is dedicated to creating truly immersive art
that expresses the spirit of the holiday season. Venue Arts, directed by owner & Creative
Director Stephen Stefanou has created for decades of installation art that envelopes the senses
and leaves the viewers awestruck. In fact, positive tenant and management response is their
hallmark. Their work can be seen around the world, most notably, Rockefeller Center that is
renowned for its holiday décor that attracts over 800,000 visitors each holiday season. The
brilliant success of this New York iconic holiday installation is the genius of Stephen Stefanou.
Venue Arts focuses on the artistic movement known as installation art, which began to gain
prominence in the mid-twentieth century and has developed and evolved since that time. Art in
this genre works to complement the space in which it is installed, yet transform that space into
something entirely new. In this artistic tradition, Venue Arts has become renowned as the most
important designer of works that draw enormous public appeal. In fact, The Chinese
government deemed Venue Arts' Magic in Macau – Butterfly Pavilion installation the most
successful event in the history of Macau, as it drew up to 2,000 visitors daily throughout its
eight-month exhibit.
Artist Stephen Stefanou
Under Stefanou, Venue Arts represents over 40-years of design experience and specializes in
creating must-see destinations. The designs are always based on an understanding of the
marketing objectives of the management team, the budget, and the architectural direction of
the property. Often times, in partnership with the client, designs outside of the traditional
forms are recommended with the intention of creating regional icons.
"The intention for any venue is to transform it into an experience, a playground for the senses,
where guests of all ages gleefully discover elements of surprise and wonder." says Stefanou.
Irrefutably, Stefanou succeeds in fulfilling his goal for the artwork he produces. He has received
several prestigious awards for his work, and he has been featured in publications such as
Architectural Digest, Town and Country, Vogue, and Texas Homes. No matter the direction,
the end result is always memorable and superbly executed by Venue Arts.