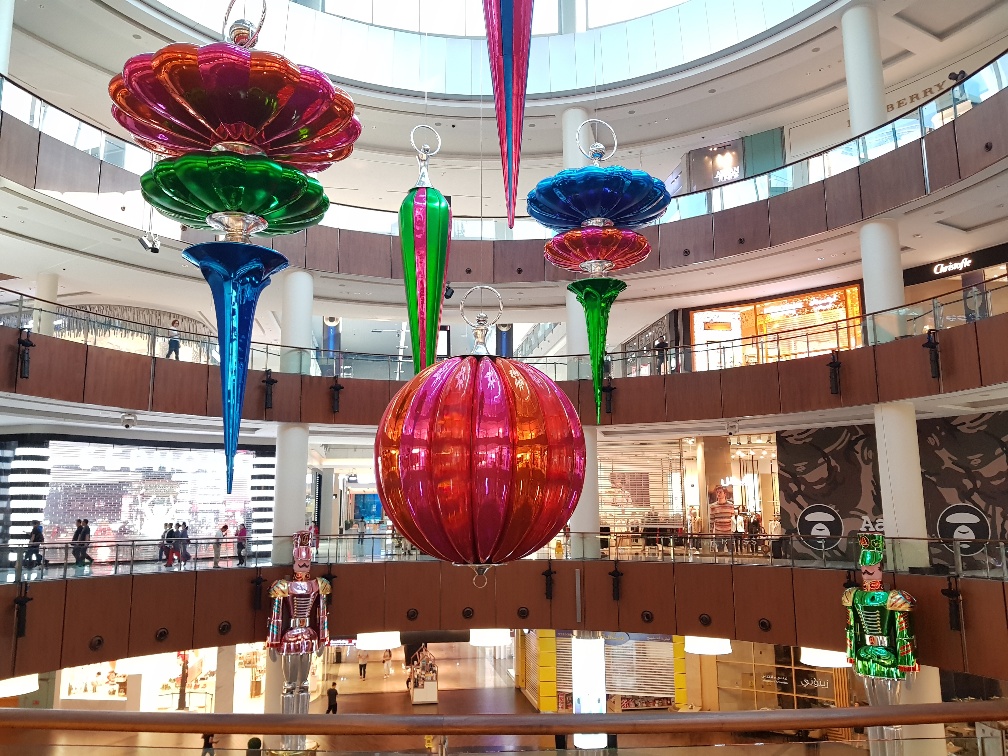 The Dubai Mall 27'H Toy Soldier Public Art Exhibits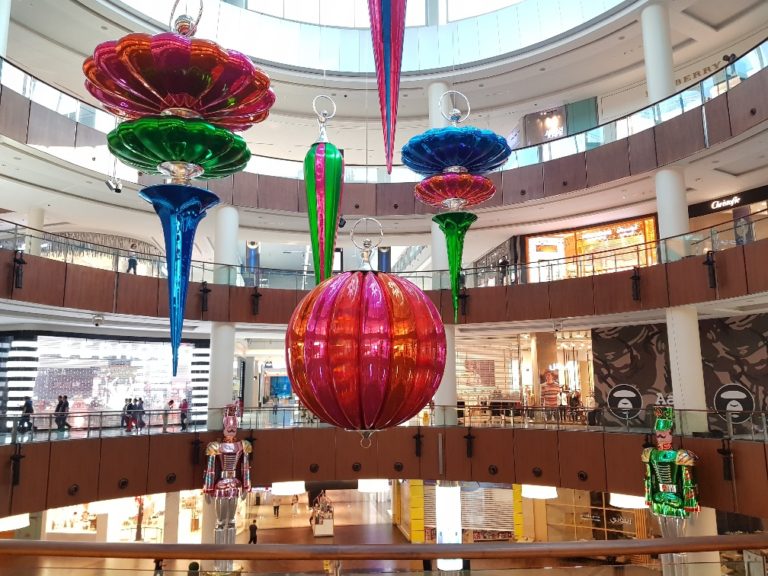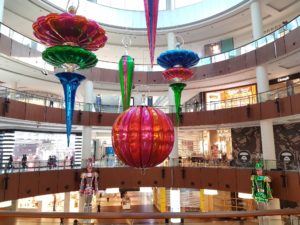 It is only fitting The Dubai Mall, one of the largest shopping malls in the world attracting over 92 million visitors a year, would be home to the largest holiday ornaments in the world! Venue Arts' five giant ornaments (a 15.3' diameter spherical ornament, two 35'H shish-kabobs, and two 38'H pendants) suspend above a circular atrium where four dynamic 27'H toy soldiers stand at attention in full regalia!
If you would like to learn more about Venue Arts public exhibits contact us today.