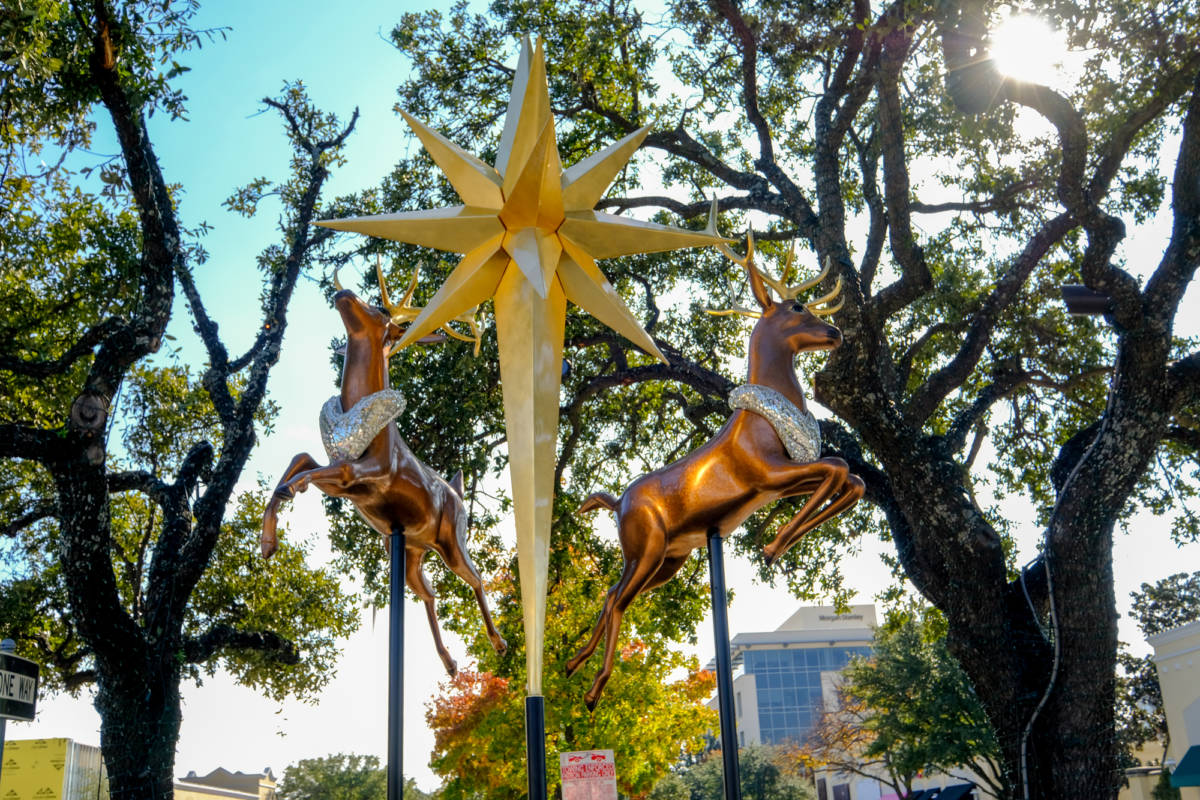 The Plaza at Preston Center Public Art Exhibit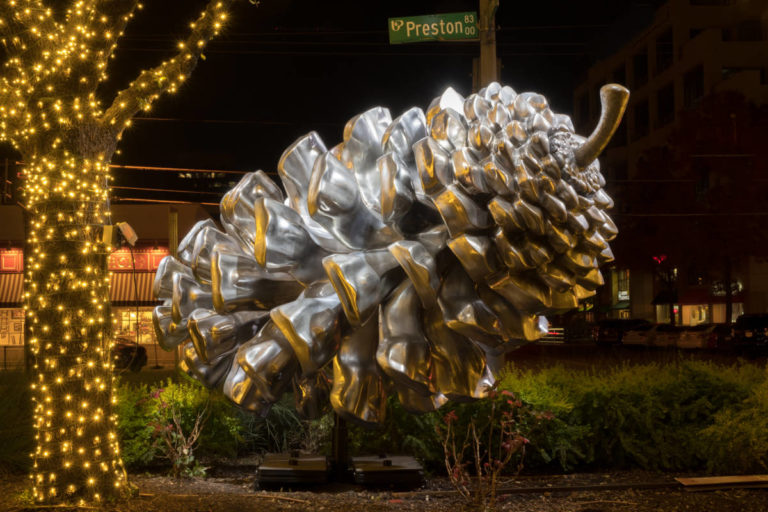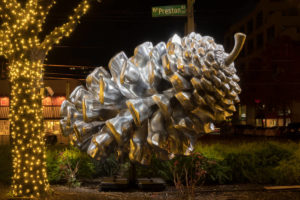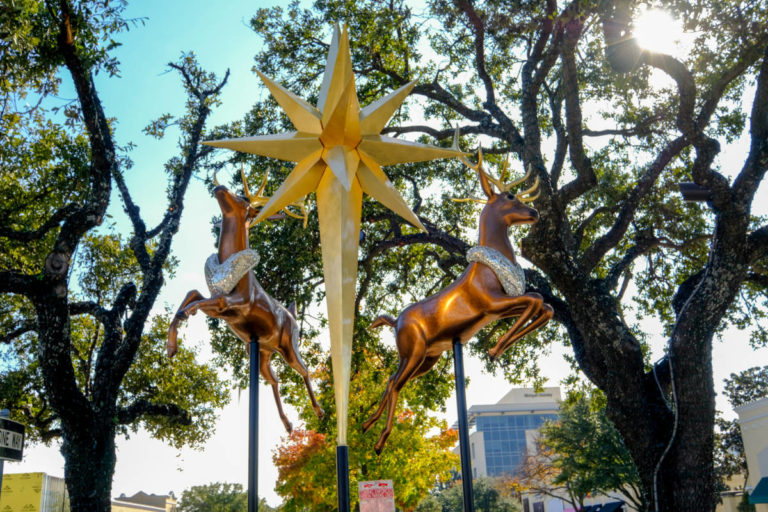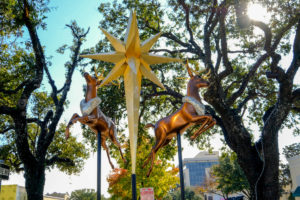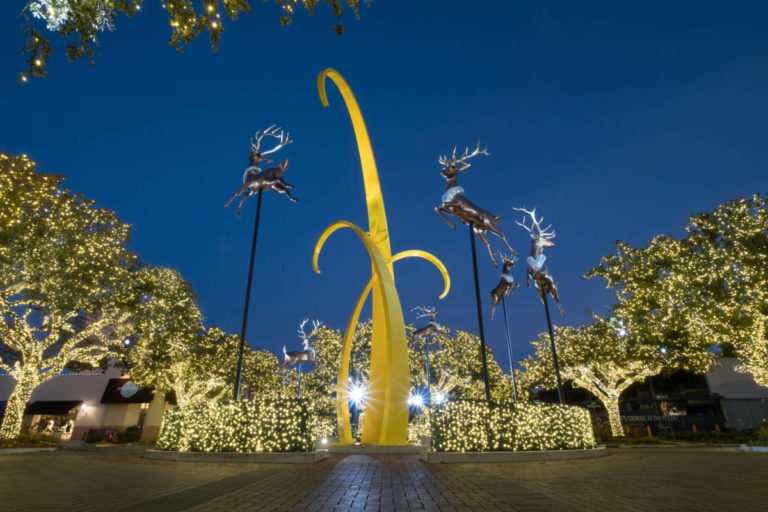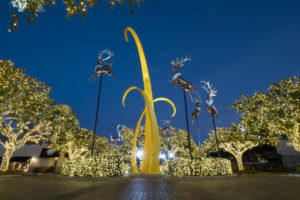 Lots of holiday excitement happening at the Plaza at Preston Center!
Venue Arts' joyful reindeer wearing glistening mirrored-jewel yokes have arrived to proclaim the holiday season in an exuberant way as they 'fly' around Center Court.
A 10-ft chromed pinecone, inspired by the renowned sculptor Claes Odenburg who creates sculptures of everyday found objects in monumental scale, becomes the perfect winter icon to adorn the main entrance and beckon eager shoppers. A majestic gold-leafed Millennium Star with two accompanying reindeer welcome visitors at the remaining two front entrances.
If you would like to learn more about public art exhibits by Venue Arts contact us today.