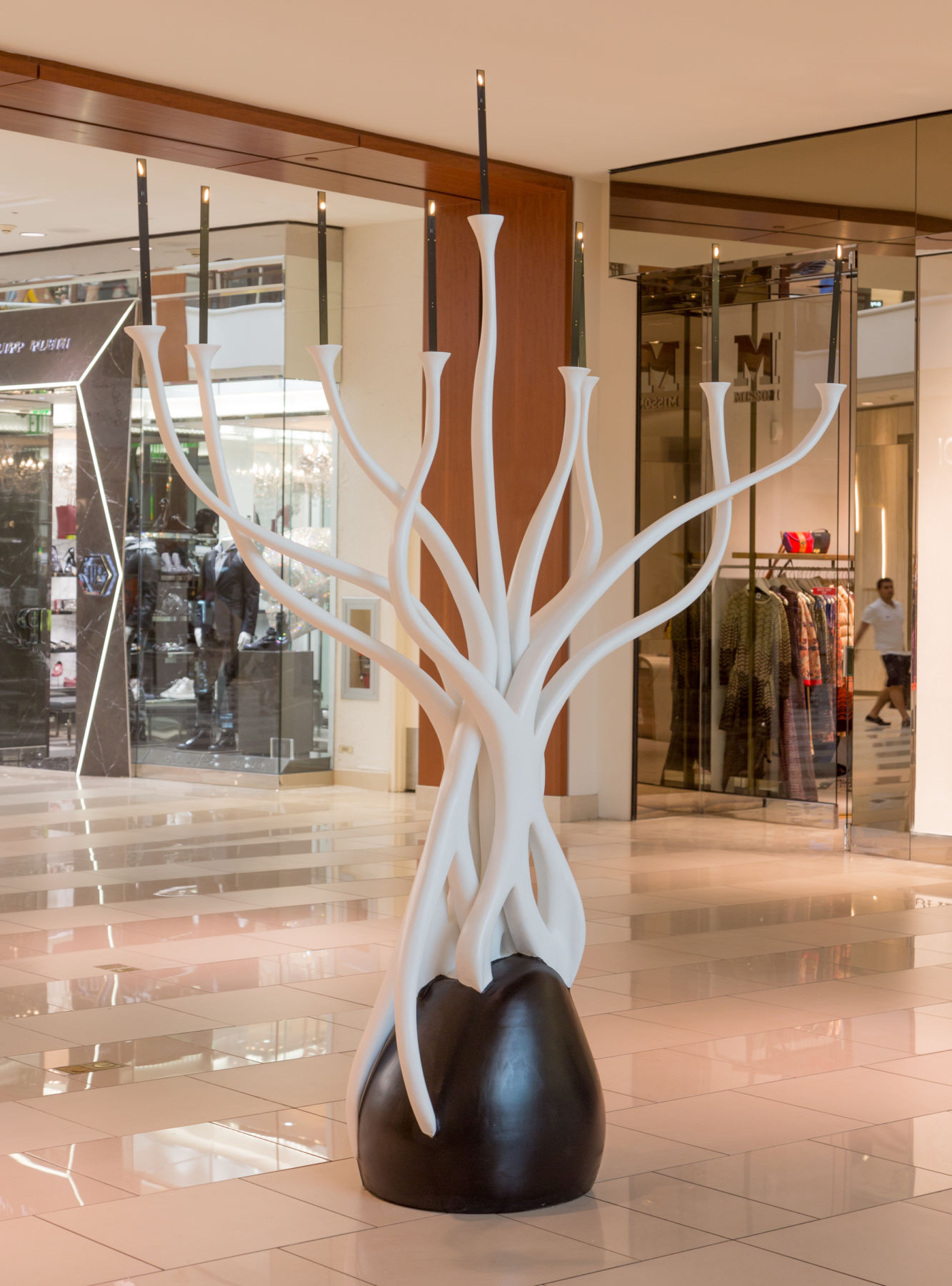 Venue Arts' Custom Menorah for Aventura Mall
A free-form bent-wood menorah sculpture, conceptualized by Stephen Stefanou of Venue Arts, celebrates the Hanukkah tradition in the Aventura Mall throughout the 2015 holiday season.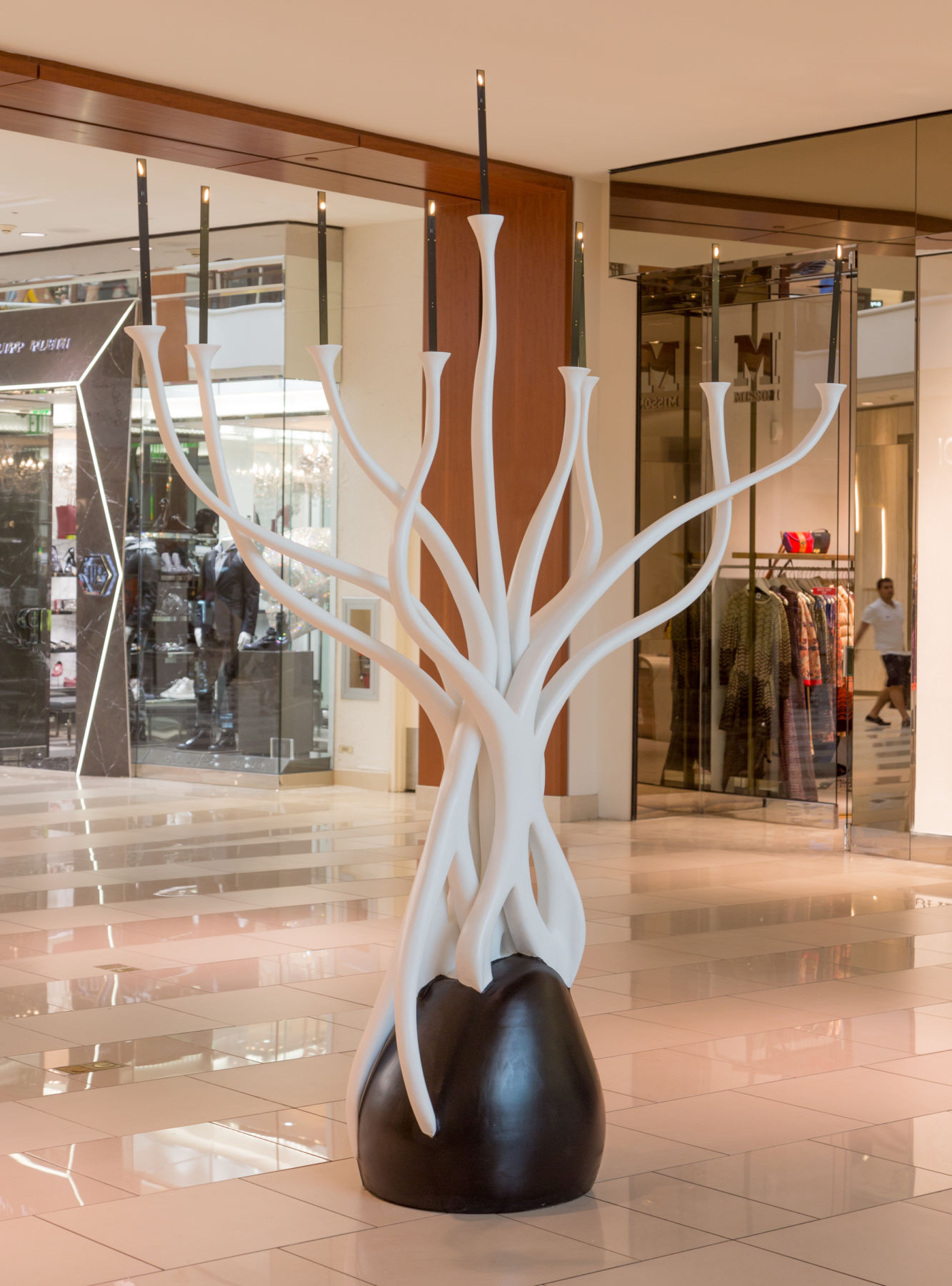 Stefanou, who has designed and created menorahs for The Trump Organization, Rockefeller Center and the PanAm building in New York for Metlife, enjoys recognizing this tradition in monumental scale.
Aventura's Menorah Design
Aventura's menorah is designed of bleached oak wood trunk rooted in a faux-stone base, which bends and ascends to a height of 8'3" – 9'7" w/candles – and its graceful arms span 8' across.
To accomplish the task of creating candles that not only honored the tradition of lighting an additional candle each of the eight nights of Hanukkah but also ensuring safety, Stefanou turned to Ingo Maurer, to whom he was introduced while attending his exhibition at the Milan Furniture Show.
Maurer is a German industrial designer who specializes in the design of lamps and light installations and is considered top in his field. Each of the menorah's nine faux candles is designed by Moritz Waldemeyer for Ingo Maurer. The double-sided candles' LED lights mimic wind-blown flickering flames that illuminate in a realistic and captivating way utilizing a slim circuit board tipped in 256 LEDs (128 on each side).
 Creating 'must-see' destinations! Venue Arts 8607 Ambassador Row, Suite 100 Dallas, TX 75247 USA 214.871.0801 FAX: 214.637.1882 www.VenueArts.com