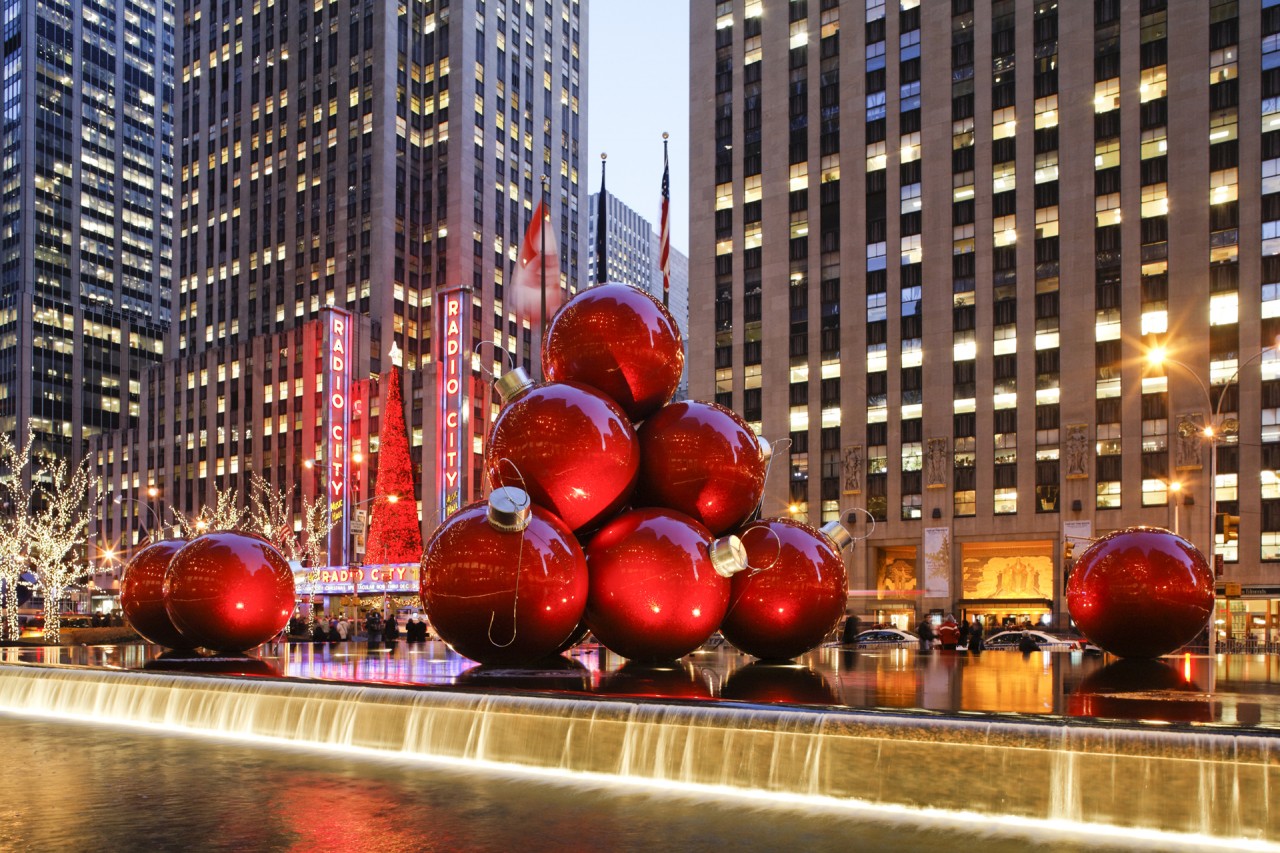 Venue Arts' Holiday Displays
Planning your personal or company's seasonal holiday decor? Designer Stephen Stefanou and the the Venue Arts team can help make this year's display extra special.
"Our projects are typically overwhelming. We take cavernous spaces and transform them into a fairy land where the consumer feels like child for a moment. Visitors are in awe of the project as well as overwhelmed by the scale of the project and the room." – Stephen Stefanou, Creative Director, Venue Arts
Venue Arts approaches commercial installations as works of art, creating an experience for everyone who comes into contact with our displays. Priding ourselves on creating custom work, Venue Arts provides the highest quality holiday decor in grand scale.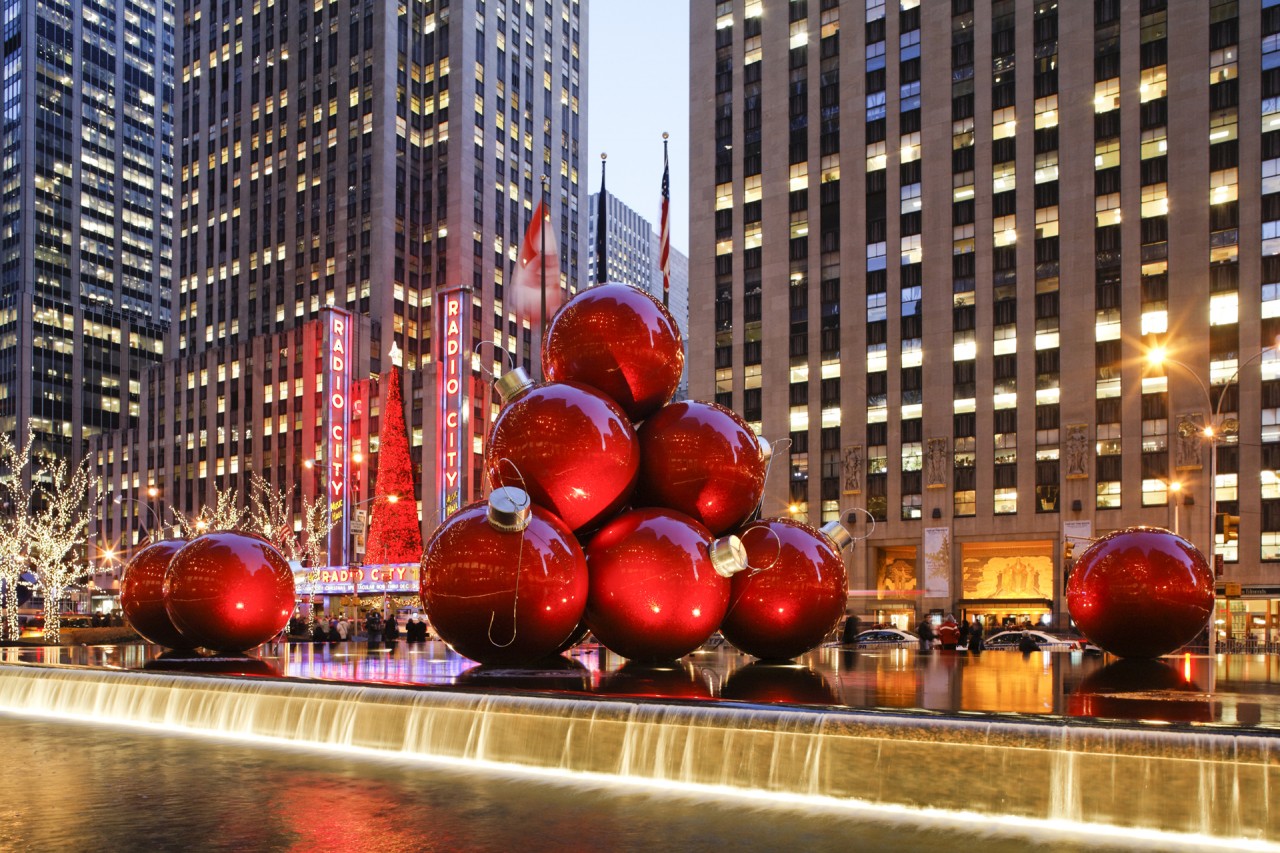 Stefanou and his designers have created holiday displays around the world. Beginning in 1984 with Christmas decorations for Trammel Crow's new LTV Tower. Stefanou created two seraphim angels with 18-foot wingspans, launching the business. His iconic 13-foot wooden cadets flank the skating rink at Rockefeller Center, and shiny red ornaments are stacked three stories high and rest serenely on a cascading pool outside Radio City Music Hall.
"The fact that so many people go to see and enjoy that every year makes it resonate with me. The tree, the toy soldiers, the ornaments on Avenue of the Americas…all those pieces have become very important icons for the holiday in New York City. They have been used for almost 25 years and are still preeminent elements in a city that celebrates in a very traditional way and is still the largest celebrant of Christmas in the world." – Stephen Stefanou on New York City's Rockefeller Center display.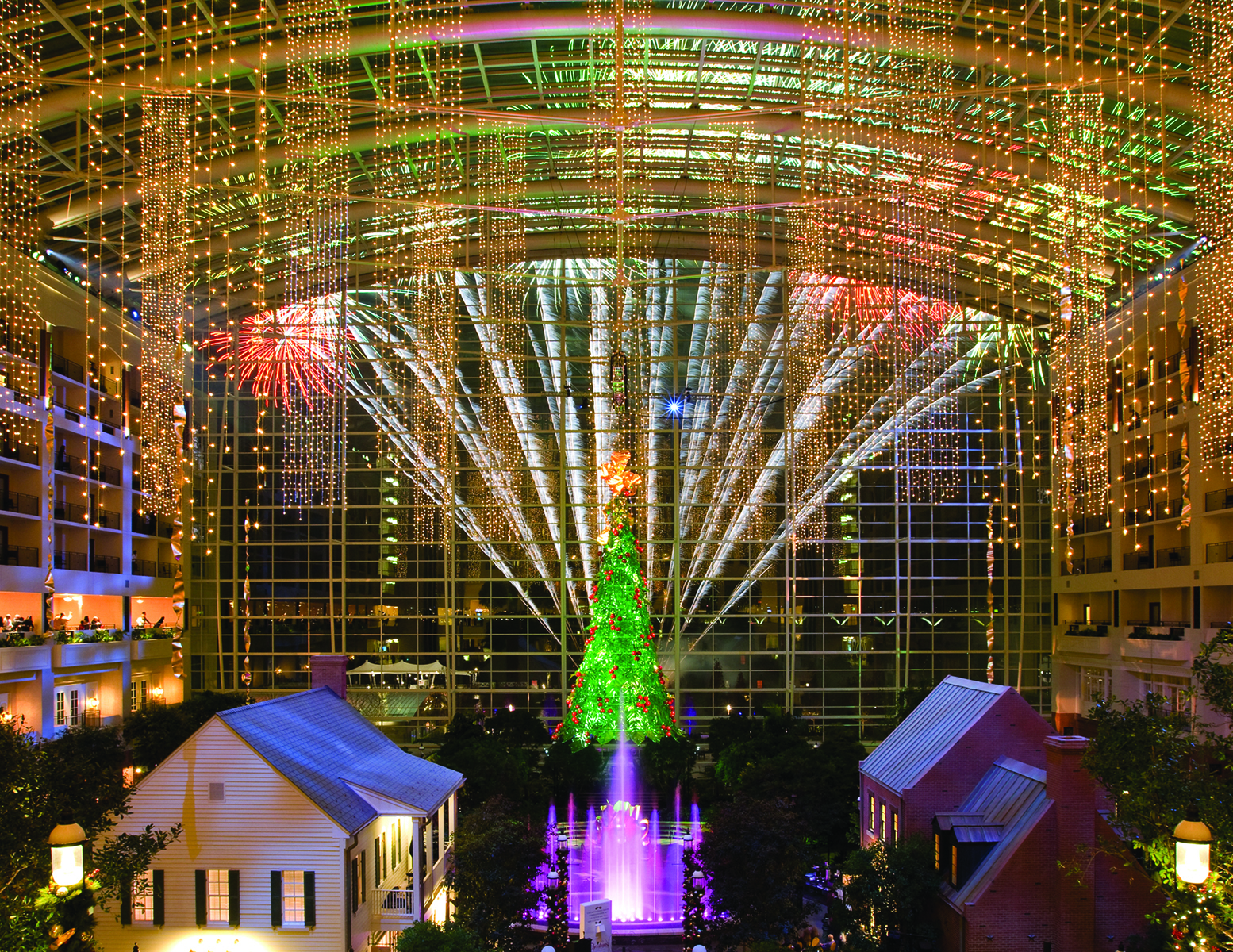 Six-Story High Christmas Tree
A six-story Christmas tree floats above the main atrium floor at the Gaylord National Resort in Maryland, and nearly 800 giant, twisting mobiles twirl kinetically from the ceiling at City Center's glitzy retail mall in Las Vegas. When Ray Hunt said he wanted "traditional Christmas," Venue Arts created giant toy soldiers to stand guard at Hunt Consolidated headquarters in downtown Dallas.
Some of our most recent displays include 10', 8' and 5' ornaments for the Dallas Arts District at Klyde Warren Park, Motor Meyerson Symphony Center, and the Winspear Opera House, a holiday display at The Grove shopping center in California, and Devon Energy's new corporate office in Oklahoma City.
"To have that many people in a city where you can dominate their experience of Christmas with one installation because it is so far superior to what they have available for them to see – that's the exciting part – to create a must-see destination." – Stefanou on the Devon Energy Corporate display.
See these and other displays via our portfolios on the website…or check us out our Holiday Board on Pinterest!