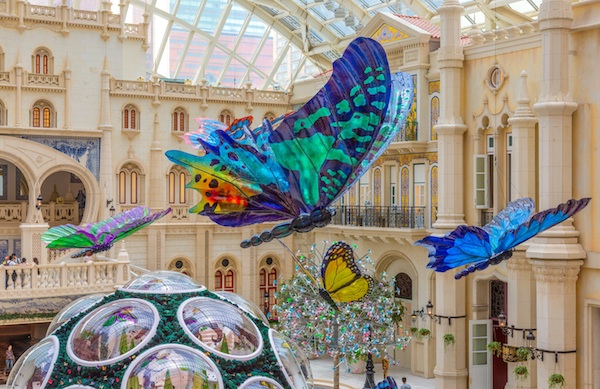 Venue Arts Hotel Spotlight: MGM MACAU Resort & Casino
Venue Arts has designed several seasonal installation displays for the MGM MACAU for including decór for Christmas, Chinese New Year, and a special live butterfly habitat exhibit for the spring of 2012. The latest project by  Stephen and the team was a Water-Sky Aquarium created for the 2013 spring display.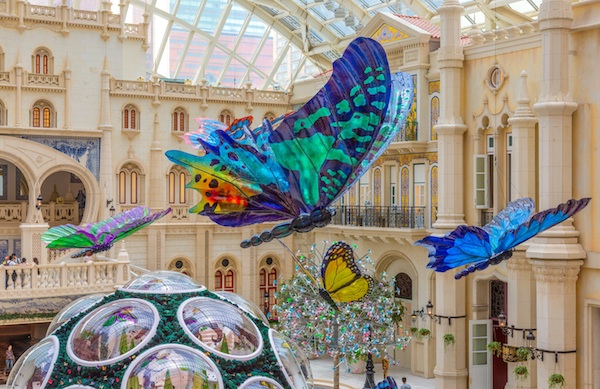 In the spring of 2012, Stephen designed the Buckminster Fuller dome as a live butterfly habitat for 1500 butterflies representing species from around the world.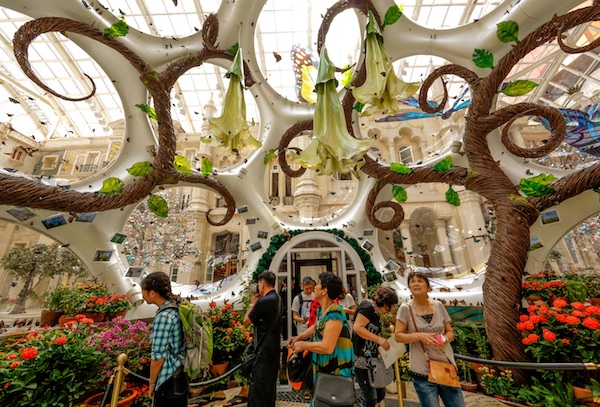 Inside, a custom woven-willow sculptural vine provides an element of nature, and custom Datura-styled light fixtures illuminate the habitat.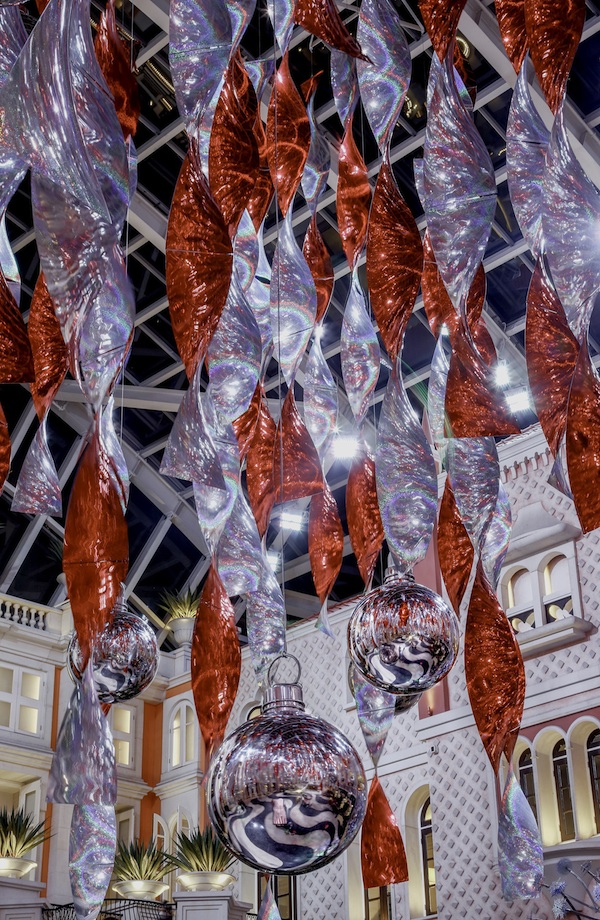 At Christmas, 60-ft long Holiday Sculptural Kinetic Twists become ornamental festive ribbons that animated with the ambient air currents. The ribbons turn and spiral from the Grande Praca ceiling at the MGM Macau ending in 5-ft stainless steel ornaments.Each twist is hand-formed and finished in hand-applied holographic red and iridescent silver.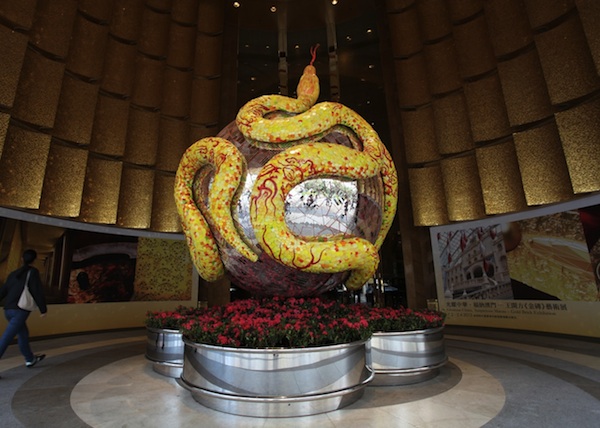 The Grande Praca, adorned with custom giant 4-ft red and gold firecrackers that were suspended from the ceiling in long bundles among  festive red and silver kinetic twist sculptures,  created a very festive atmosphere for the celebration of Chinese New Year 2013: Year of the Snake.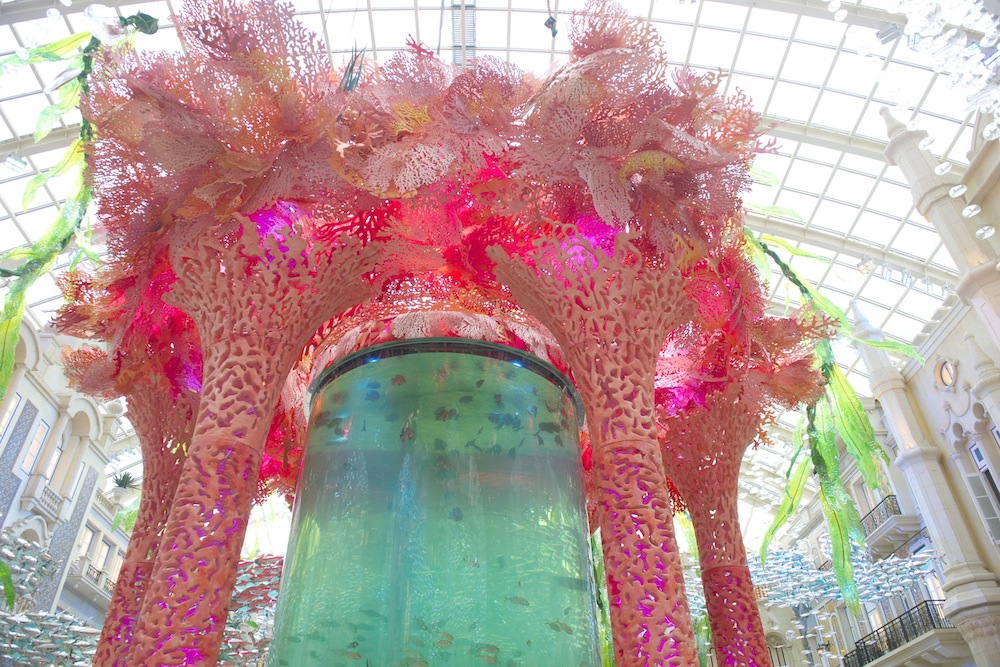 A Water-Sky Aquarium in the Grande Praça of the MGM MACAU includes an 8-meter tall cylindrical aquarium regarded as the soul of Water Aurora.
The aquarium display is equipped with LED lights designed to change colors, simulating the water aurora. Filled with aquatic life, the circular design of the aquarium provides a 360-degree view of  its inhabitants.Surrounding the aquarium are 6 giant coral columns with synthetic glass kelp wrapped around them, while Fresnel lens chandeliers, and chrome fish complete the design.