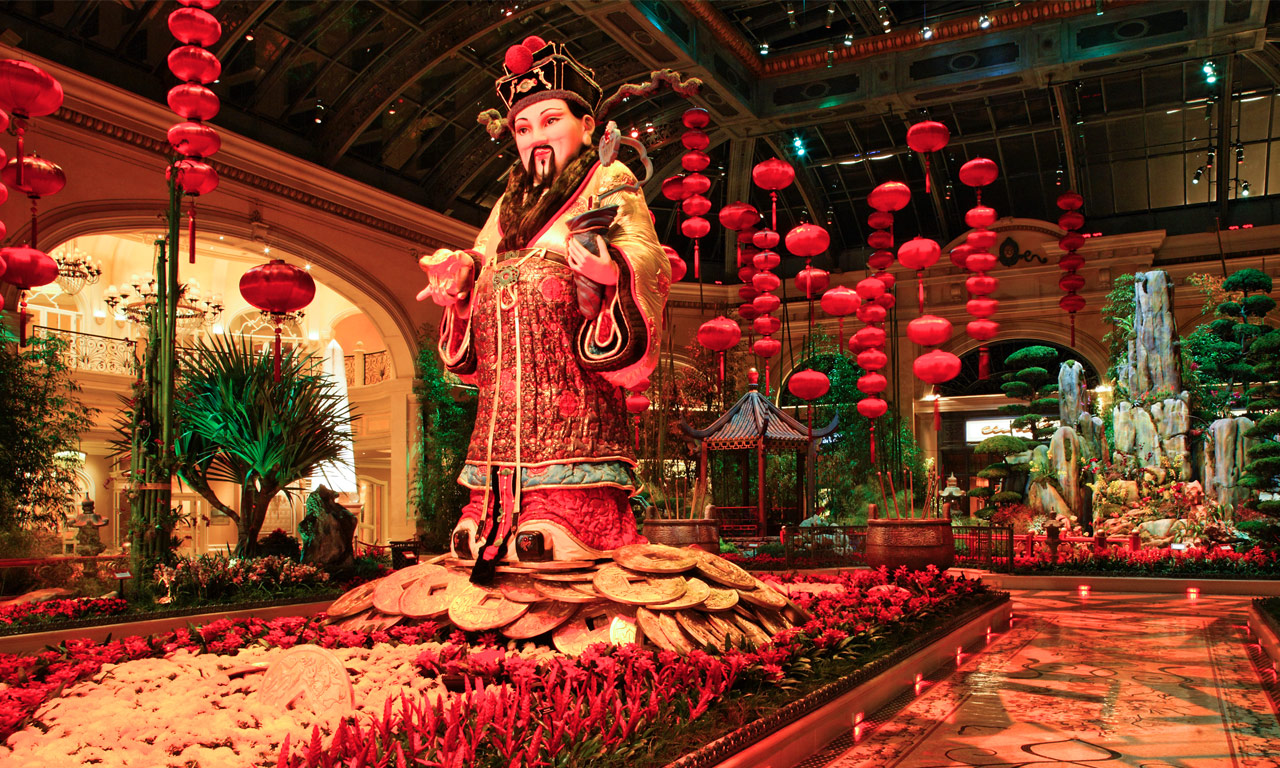 Venue Arts Hotel Spotlight: Bellagio Resort & Casino, Las Vegas, NV
Venue Arts is proud to have created over 50 complete seasonal displays for the Bellagio Resort & Casino over the last ten years. From the new year to the holiday season, when you step into the Bellagio, you are transported into a world of beauty and wonder.

For The Chinese New Year, an 18-ft tall hand-sculpted God of Fortune stood on a mound of gold-leafed I-ching coins, dressed in a robe of authentic textiles.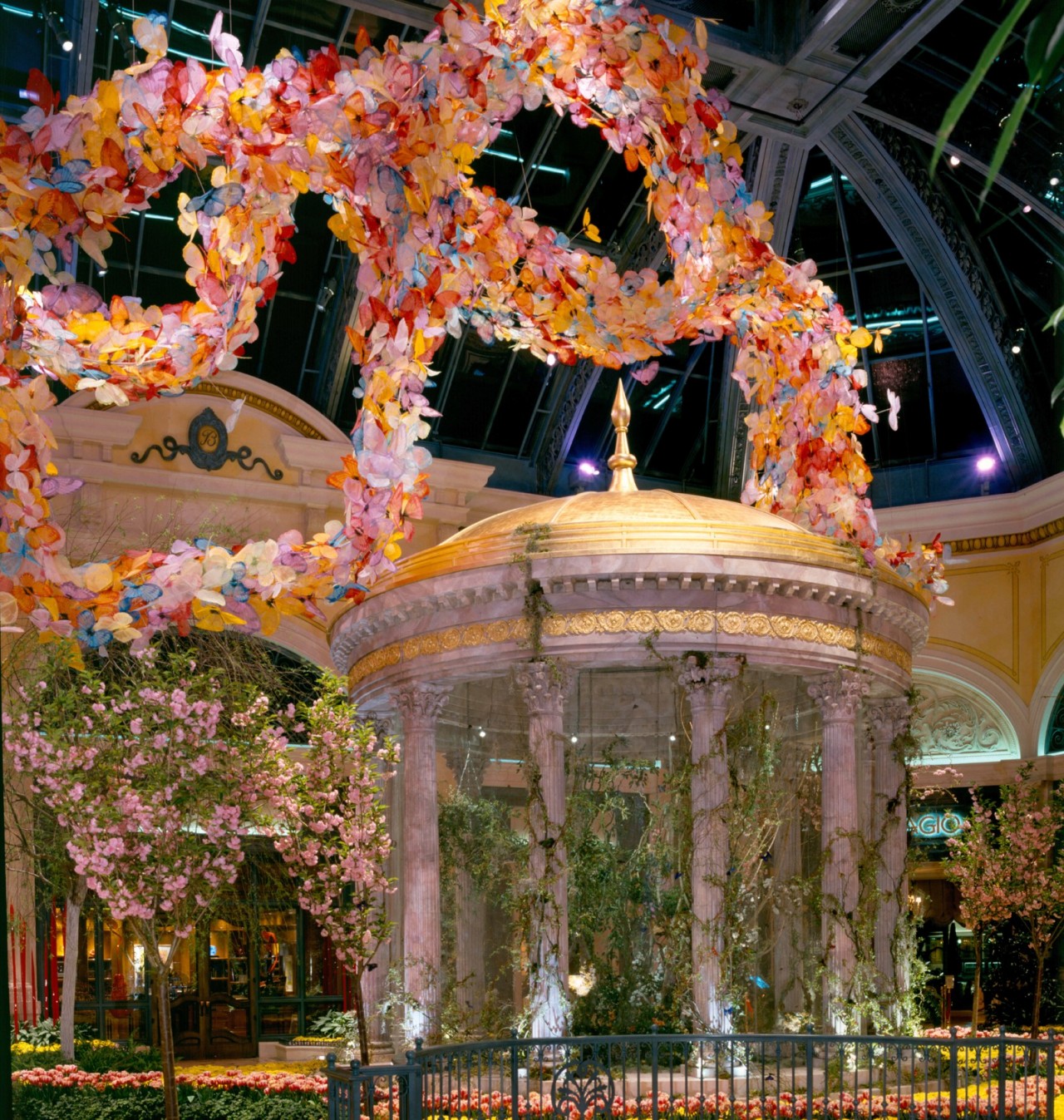 In the spring synthetic glass poppies erupts from the gardens, and a replica of the Temple of Love in Versailles France was created with a live butterfly habitat for the Conservatory Gardens at the Bellagio Resort & Casino.

Summer celebrates America's birth with A replica of the Liberty Bell, created with a majestic eagle and thirteen 5-pt gold-leafed stars above for the patriotic summer holidays, while stunning 18-ft tall mixed metal raining trees sprinkle a gentle rain from their leaves.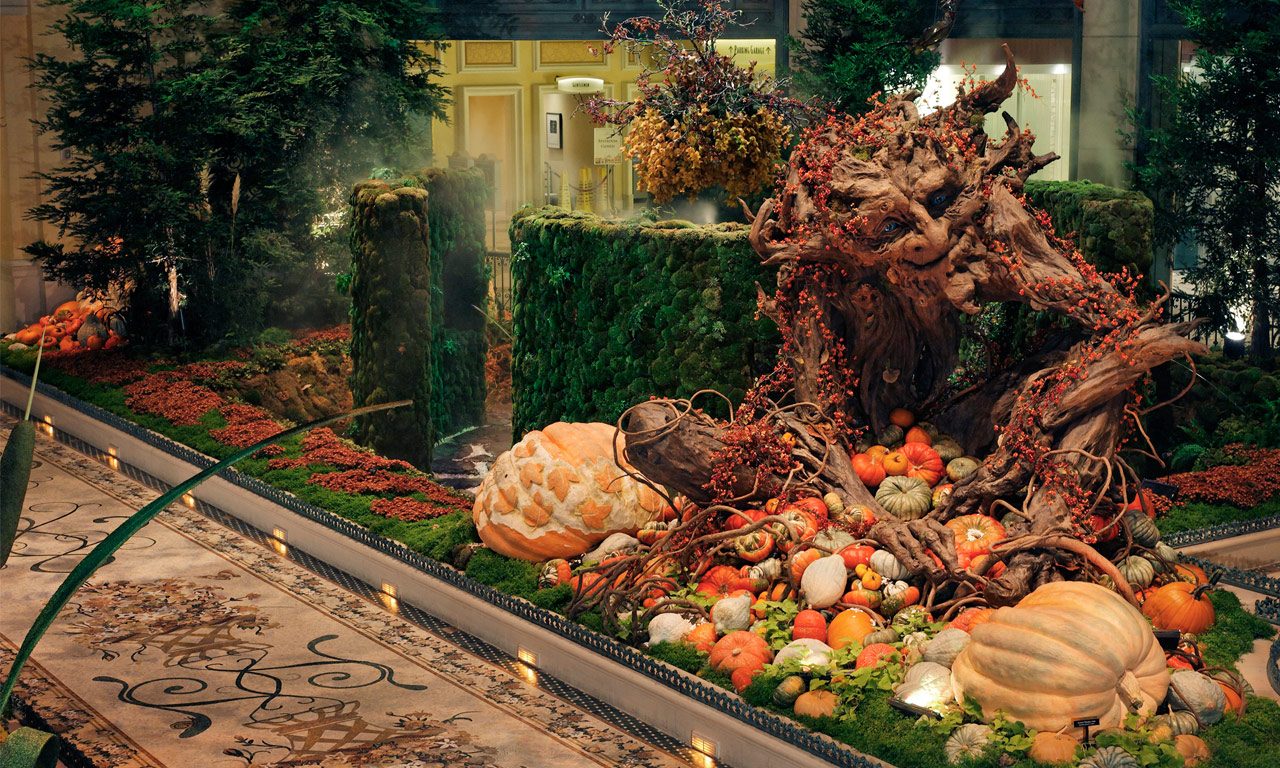 Fall brings a wonderful, whimsical, hand-sculpted 13-ft tree troll,  mesmerizing the crowds as he sits perched among colossal pumpkins. His azure eyes, wild botanical hair and sweet smile enchant the guests, as do the giant, flying mallard ducks made of all natural materials.

A fantasy Christmas  is created using adored holiday elements: Six pecan-clad reindeer take flight pulling an old-fashioned sleigh above a giant hand-sculpted old-fashioned rocking horse, over-sized traditional jeweled ornaments, and a stack of huge fantasy ornaments wrapped in mirror and synthetic glass ribbons.

A permanent display by Venue Arts stands in the lobby of the hotel –  a Tang Dynasty horse, reaching 12-ft tall and hand-sculpted stands on a faux-mahogany base.