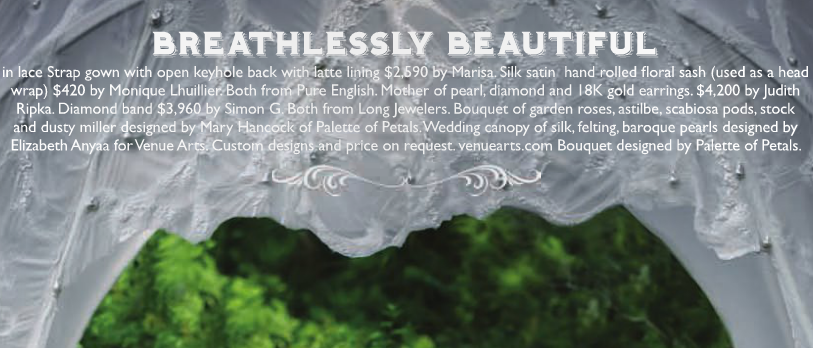 Vow Bride Magazine's "Breathlessly Beautiful" Spread
Venue Arts' Stephen Stefanou partnered with Dallas-based Textile designer Elizabeth Anyaa to create this beautiful Huppa display for this Vow Bride Magazine spread. Anyaa weaved the design while Venue Arts provided the pearls, and the frame was built by UK architect Keith Critchlow using sacred geometry metrics. Critchlow is a leading expert in sacred architecture and sacred geometry and founded Kairos, a society which investigates, studies, and promotes traditional values of art and science.
Anyaa came to Dallas to work after completing her studies in Norway as a Rhodes Scholar. She is originally from Africa. You can learn more about Aynaa and see additional examples of her work.
Click here to see the full online version of Vow Bride Magazine's Winter Issue.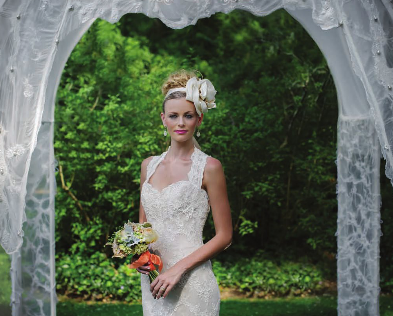 The huppa pictured in the magazine is currently available for purchase. Contact Venue Arts for more information.