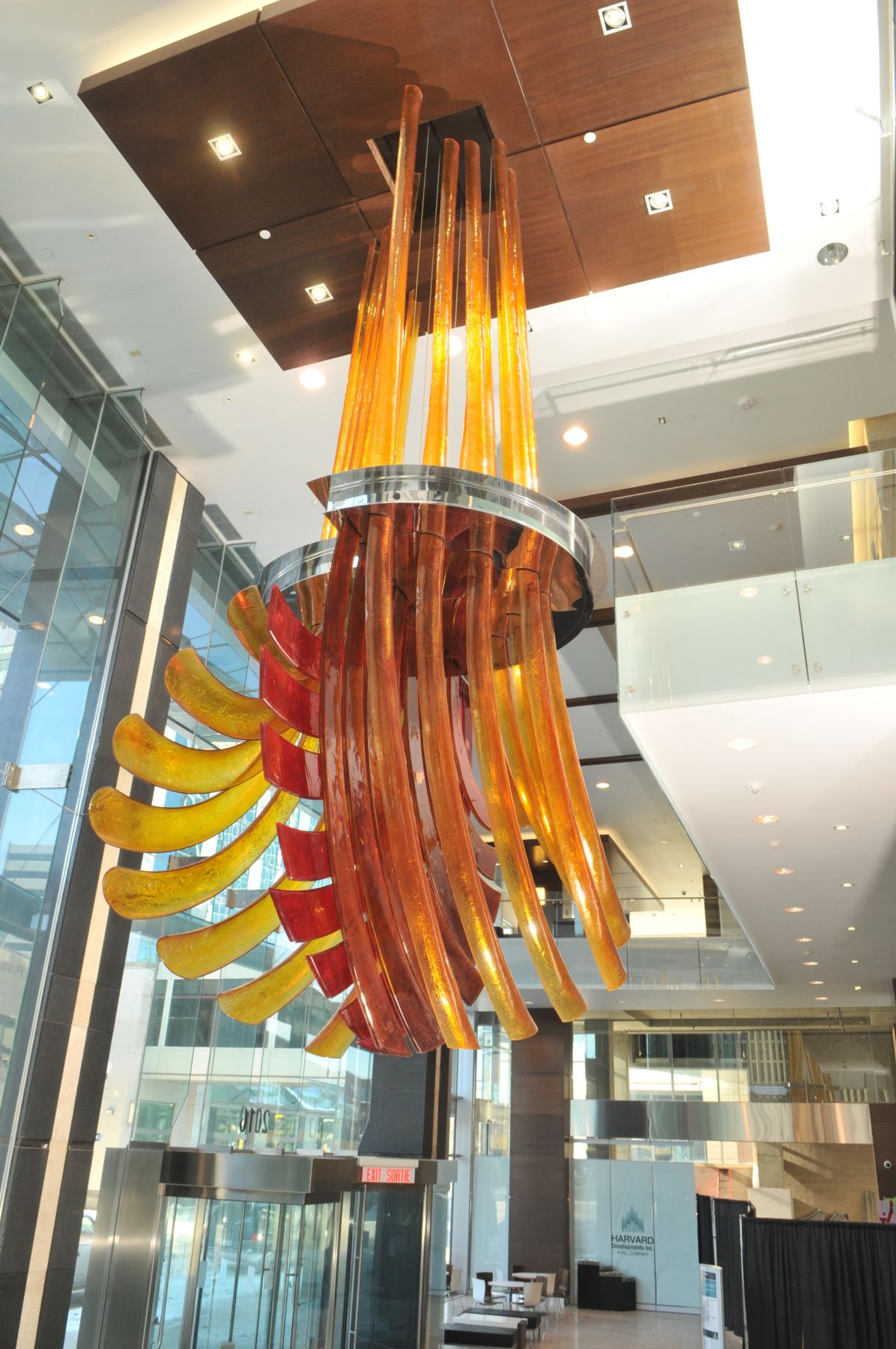 Wheat Sculpture Commissioned for Permanent Display
Venue Arts was recently commissioned to create a permanent sculpture for the interior lobby of a brand new building whose tenants are all part of the large agricultural trade in Regina, Saskatchewan Canada. An important agricultural city, Regina is the home to the Midwestern Regional Office of the Agriculture and Agri-Food Canada organization (AAFC). For that reason, the client requested that Venue Arts design a Wheat sculpture to serve as a conceptual icon.
A two-dimensional drawing of the desired Wheat sculpture was sent to Venue Arts's lead designer, Stephen Stefanou. The Venue Arts team then engineered and sculpted the piece using the drawing as a guide. The artwork was custom sculpted using 'synthetic glass,' to include dimensional ridges and concave linear shapes that simulate cast or slumped glass. The 'glass' pieces are then attached to a custom suspended armature.