Venue Arts is an award-winning design firm that is recognized as the world's premier designer and manufacturer of 'must-see' destinations for clients around the globe, specializing in installation art and unique special event or seasonal displays for large-scale venues.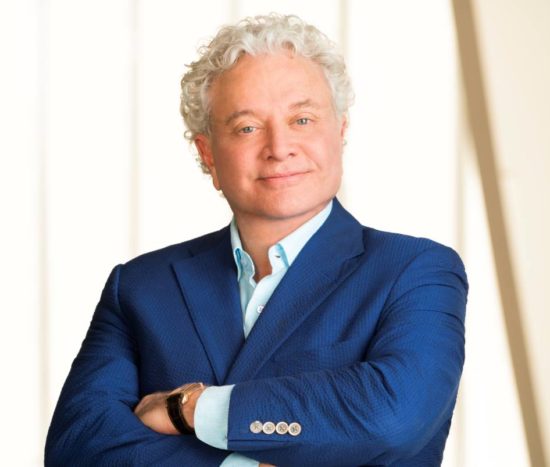 Under the guidance of Stephen Stefanou, Venue Arts' installations have garnered multiple national and international awards reinforcing its reputation as a creative innovator and an excellent problem solver. Venue Arts has transformed many venues in the United States, Canada, Europe, China and the United Arab Emirates.
Stephen Stefanou has become the leading authority in creating 'must-see' destinations that 'wow' the audience. As a master visual display artist and innovative designer renowned for creating unique event, seasonal and holiday décor of monumental proportions, Stefanou's goal is to always breathe new life into a space, taking the ordinary to extraordinary. His portfolio, comprised of A+ world headquarters, municipalities, mixed-use properties, shopping venues, resorts and casinos, showcases his originality, artistic vision, spatial adaptability and world-class production, and his creativity spans over four decades and several continents.
From the classical to the whimsical, Stefanou, with his team of artisans, engineers and consultants at Venue Arts, offers solutions that transform any architectural space into a 'must-see' destination… a Buckminster Fuller Fly-Eye Dome live butterfly habitat, a 32-ft. tall gold-leafed ornament tree, a towering 45-ft. Chinese pagoda, 33-ft. Christmas wreaths, and the world's largest rock crystal architectural object: a 19-ft custom rock crystal obelisk, an installation art piece on permanent display at the Bellagio Resort & Casino.
" My intention for any venue is to transform it into an experience, a playground for the senses, where guests of all ages gleefully discover elements of surprise and wonder." STEPHEN STEFANOU
Long established in the North America and with a growing representation in Europe and Asia, Stefanou's client roster includes Rockefeller Center, American Express, AT&T, Abu Dhabi Galleria, Coca-Cola, Duke Energy, ExxonMobil, Hunt Oil, Gaylord National, Bellagio Resort & Casino, Sony, Austria' Plus and Lentia City, Union Station, Devon Energy, MGM Macau, the Trump Organization, Sands Corporation, 2010 Winter Olympics, plus a range of municipalities and private individuals.
A recipient of numerous awards (First Place/Retail Centers, for the top retail project in the U.S. and the Grand Prize for top international project), Stefanou has also been featured in publications including Architectural Digest, Town & Country, Vogue and Texas Homes.
Working in media as diverse as metal, wood, glass, rock crystal, plastic, electric lighting, water and living plants, Stefanou is perhaps, above all, an intuitive problem solver, responding to the specific character of any space.
"My goal is to earn our client's trust and satisfaction by delivering a top-quality product that meets the assignment and exceeds their expectations."
STEPHEN STEFANOU